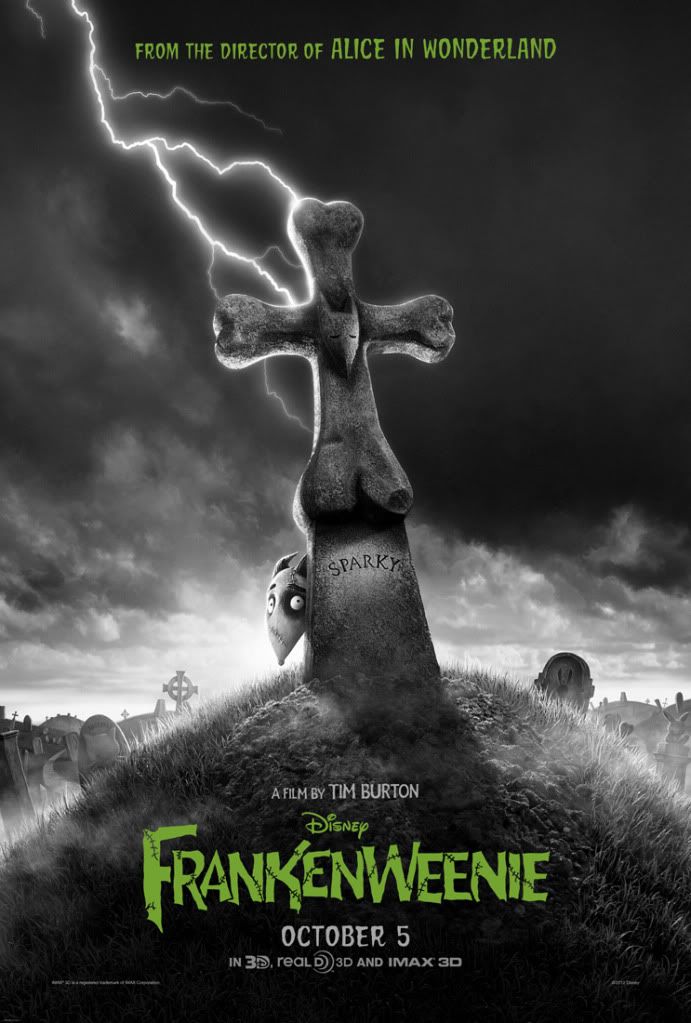 I
am so excited! Disney is putting out a new Tim Burton film in the same sort of styles as the Corpse Bride and Nightmare Before Christmas. :) For those of you who have seen them, yes they are a bit different, but very awesome animation of real 3-D models that were made and then animated using stop-motion. Classic.
(more after the jump, and trust me...you want to read on!)
Frankenweenie
, will be released October 5, just in time for Halloween. :) It looks to be just as promising as his past films too. Voices will be played by: Winona Ryder, Martin Short, Catherine O'Hara, Martin Landau, Charlie Tahan, Atticus Shaffer, Robert Capron, & Conchata Ferrell. All these actors have previously played in Tim Burton films such as: Mars Attacks!, Beetlejuice, The Nightmare Before Christmas, and Edward Scissorhands.
"From creative genius Tim Burton ("Alice in Wonderland," The Nightmare Before Christmas") comes "Frankenweenie," a heartwarming tale about a boy and his dog. After unexpectedly losing his beloved dog Sparky, young Victor harnesses the power of science to bring his best friend back to life—with just a few minor adjustments. He tries to hide his home-sewn creation, but when Sparky gets out, Victor's fellow students, teachers and the entire town all learn that getting a new "leash on life" can be monstrous.
A stop-motion animated film, "Frankenweenie" will be filmed in black and white and rendered in 3D, which will elevate the classic style to a whole new experience."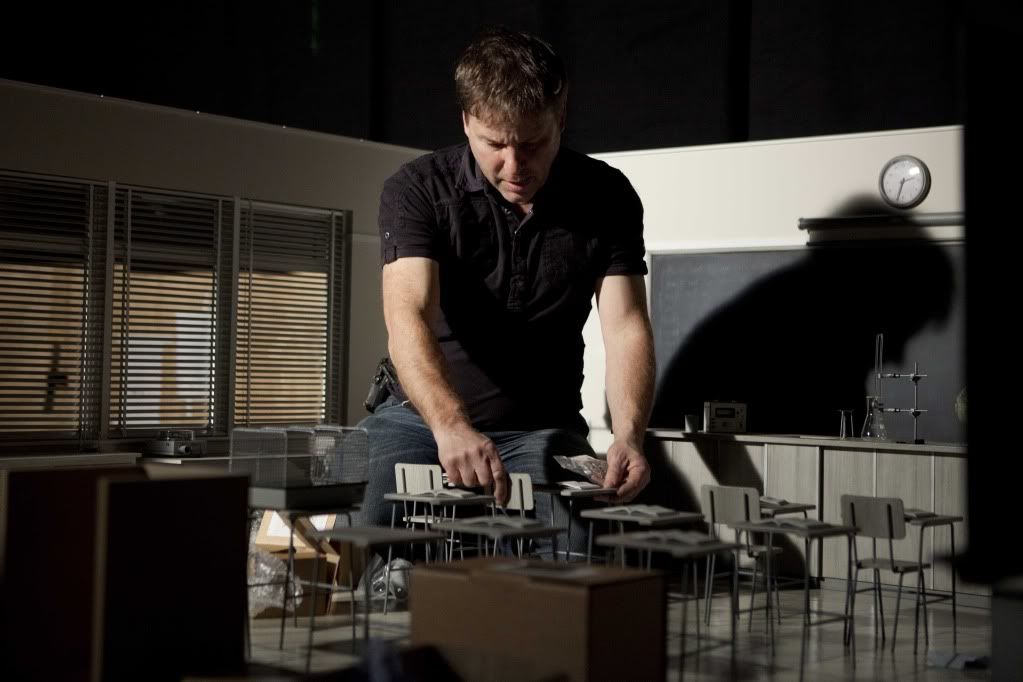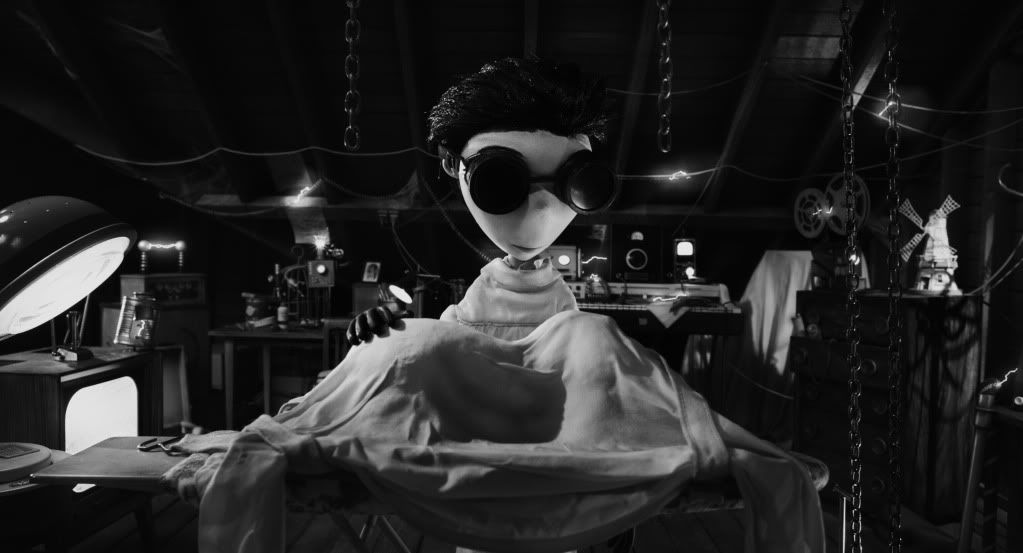 I don't know about you, but having this in stop-motion
and
black & white is bound to be fascinating and incredibly detailed! It also sounds like a funky, cute story. I mean, who can't love the name Frankenweenie?