G
lass Dharma
-"Home of the Original Glass Straw." These are just the spiffiest!
I don't know about you, but I had never used a glass straw before. I do like straws to drink out of though, but always thought them wasteful. They come in those plastic bags filled with 50 or more. I've never used them that much! They just sit in the bottom of my drawer. Forgotten. Lonely. Best friends with my dishtowels. :)
Glass Dharma
solved the problem! David Leonhardt, glass-blower and owner of Glass Dharma. He observed how wasteful the plastic straws are. I mean, think how many restaurants give out a straw with each combo. That alone is enormously wasteful! He had a solution that you could use at home...
(more after the jump)
Here are some stats about glass straws:
They don't leach toxins into your food, especially as straws in hot drinks do.
Made with the strongest glass currently available
Put through a process that strengthens the glass even more!
Leaches *no* toxins into food
Beautifully made
Handmade in the U.S.A. (you know how I love supporting U.S. businesses!)
I was given a few various sizes of their lovey straws. I tried a normal size straw, a bent straw, a straw with dots and a small straw with dots. I even got a couple with cleaning brushes! I love them! I tried them with cold water, a smoothie, and hot tea! No cracks, and it helps your tongue
not
to get burned and if your teeth are sensitive it protects them from icy water! :) Loove them!!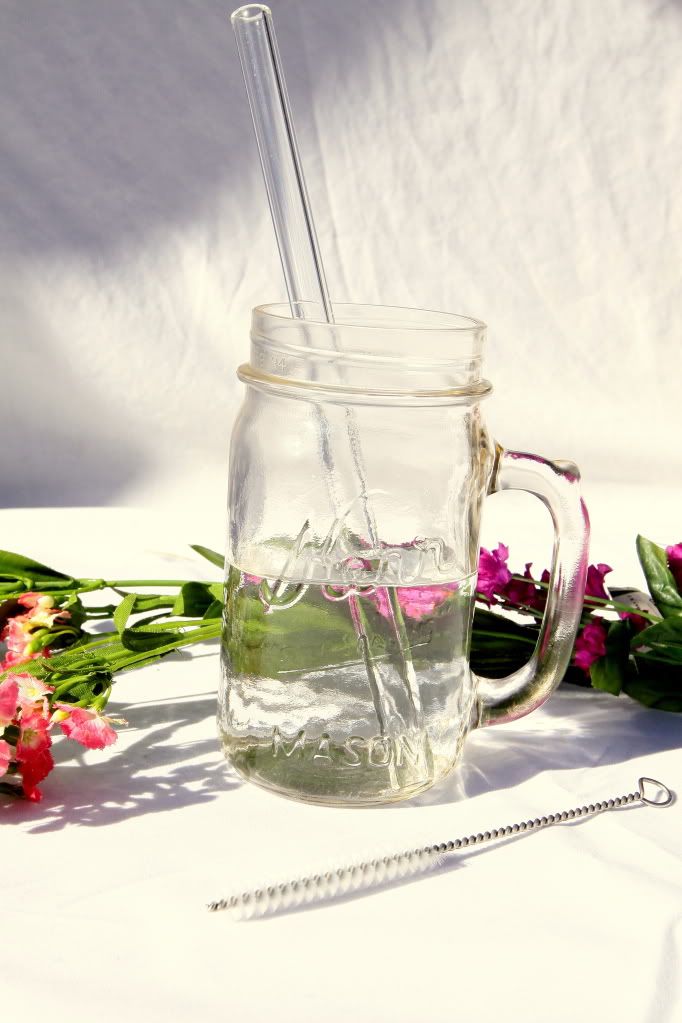 Visit their website
HERE
to purchase
Check out their
Facebook
Follow their
Twitter
Find them on their
Blog
Glass Dharma
has offered one lucky reader a $25 gift certificate to their website to purchase whichever straws/cleaners they choose!
**I was provided products but was not monetarily compensated. All views are expressly my own!**
a Rafflecopter giveaway