T
aking notes from one of my favorite blogs,
17 Apart
, I decided I'd make some Sweet Potato Dog Treats. Our treats from Trader Joe's were gone and I needed some, stat! :)
While this recipe doesn't exactly make them "stat" because I don't have a food dehydrator either, my pups definitely loved them and they're already gone!
I highly recommend making them for your own doggies. They're so simple are require such little work for such a cheap thing! All you need is a bit of time, some sweet potatoes, and an oven. Now, who can't get a hold of that?
Gather Your
:
Sharp Knife
Several Sweet Potatoes
Cutting Board
Cookie Sheet
Olive Oil
Oven
What You Do Next Is:
1. Preheat your oven to the lowest it can go. Mine was about 150 degrees.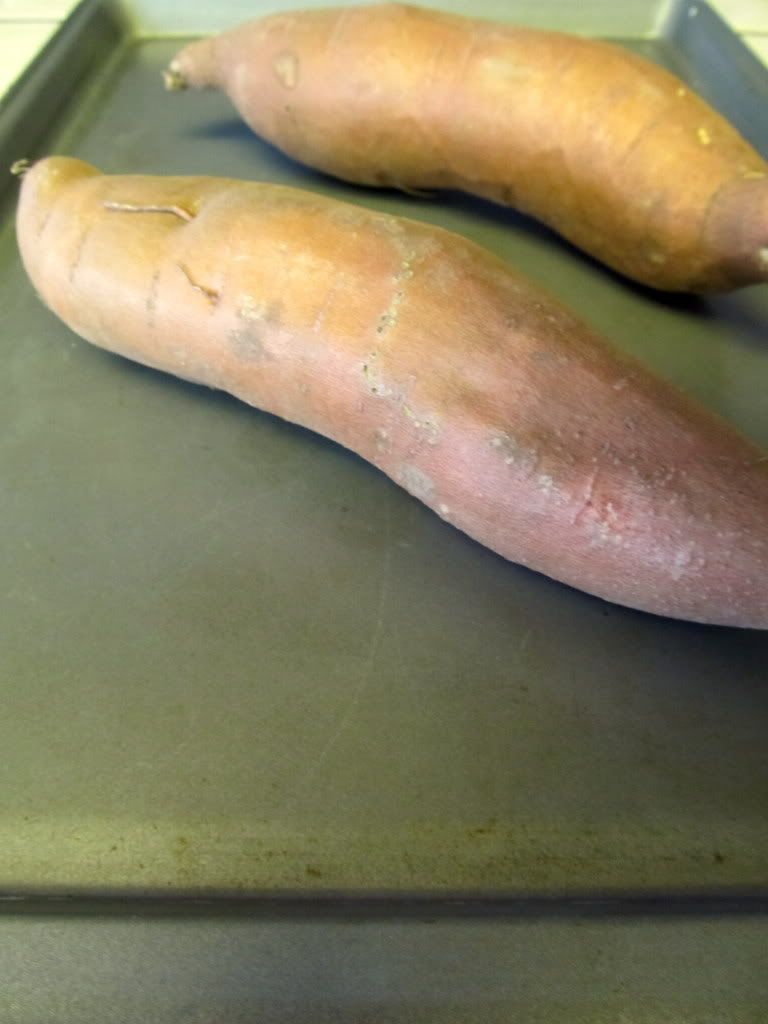 (more after the jump!)
2. Chop up your sweet potato. It's pretty starchy, so you'll need a rather sharp knife. Cut the tips off, then slice it in thick pieces lengthwise. It'll be dehydrated and always comes out much thinner than you'd expect!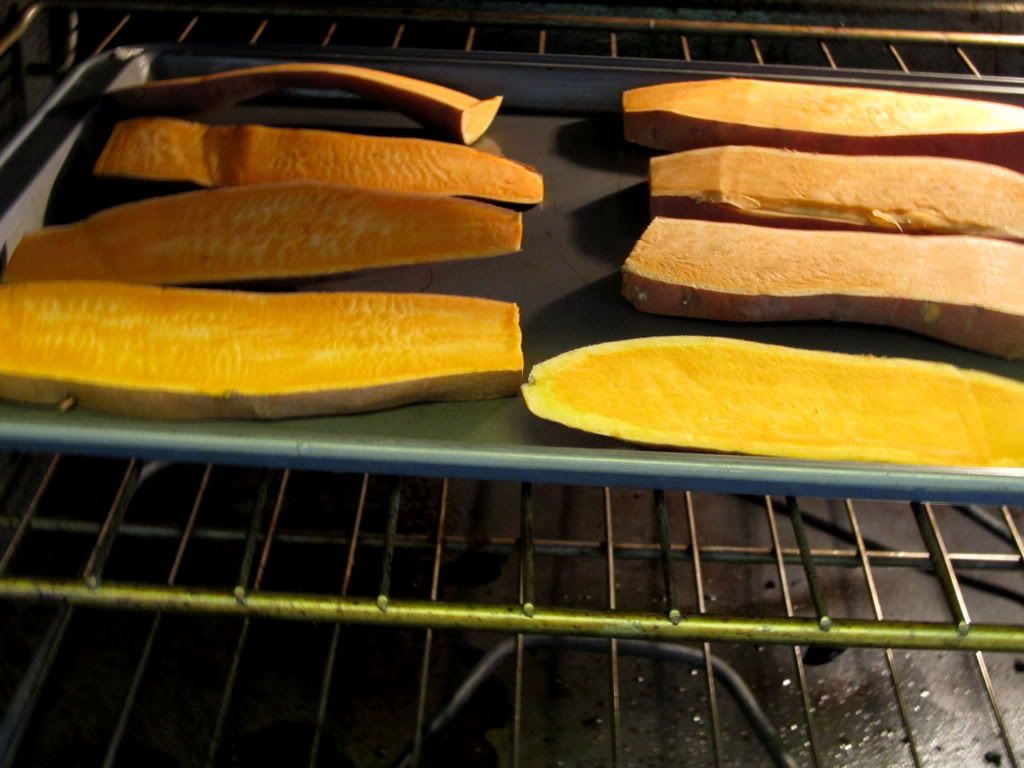 3. Grease your baking sheet and lay the sweet potato strips out. Pop them in the top rack of your oven and bake away! (for a *while*. Ours took about 8 hours as well!)
4. Once they're done to your liking, pop them out! We let them get pretty dry, but there was still a bit of flexibility to them. We let them sit in the oven with it off for a while and they got dehydrated to perfection!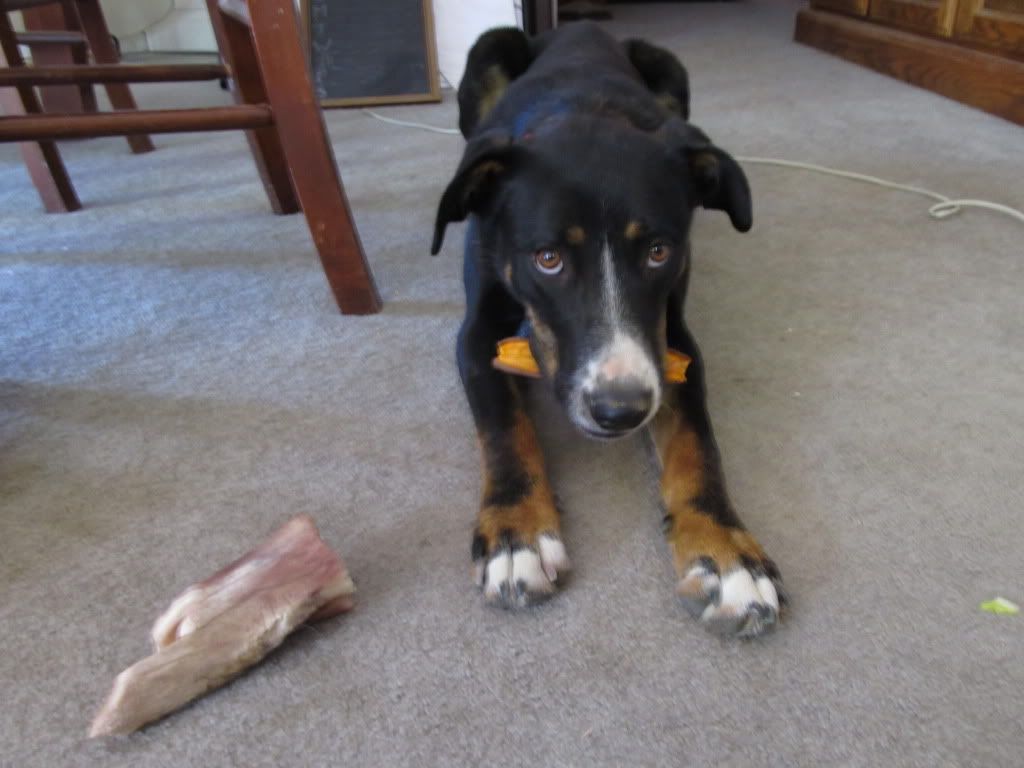 Our dogs loved them. I don't have a picture of Watson with his, because whatever he gets to eat, he pretty much swallows. :'\ But Hula was a bit more cooperative! She happily munched hers just like you see in the picture. Both ends of it sticking out of her mouth, for about 15 minutes! :)