If you've missed any of the previous posts of our long move cross-country, please go and read the first post here:
From California to Utah
!
We loved Grand Junction! It's such a scenic, yet lovely, sprawling town! In any case, we must move on...Off to Golden we go! (Yay! We get to go through the Rockies today!)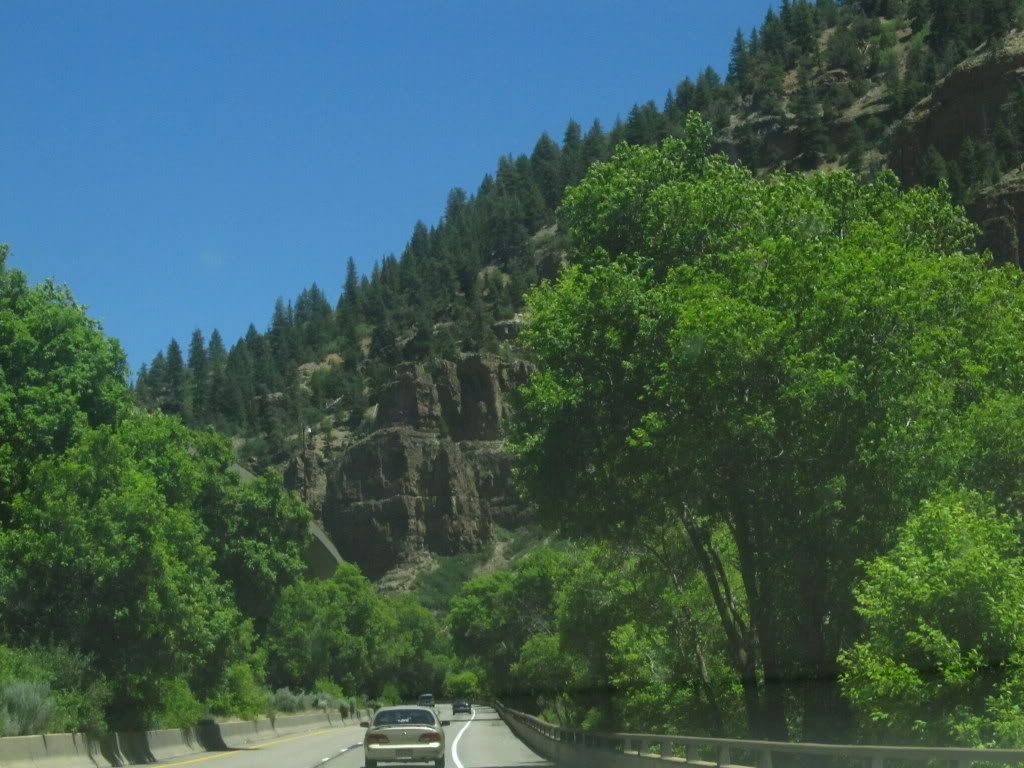 (More after the jump----->)
The rocks are giving way to a few more trees!
As we finally reached the Rockies, the drive was incredibly lovely! We drove on a beautiful, clear day and only got lost once in Glenwood Springs/Aspen (those roads are *crazy*). I loved these trees with beautiful white bark that shrouded the hillside! I truly wish I could have taken more photos because of all the loveliness, but my little 4 cylinder car was having a tough time chugging up the mountain!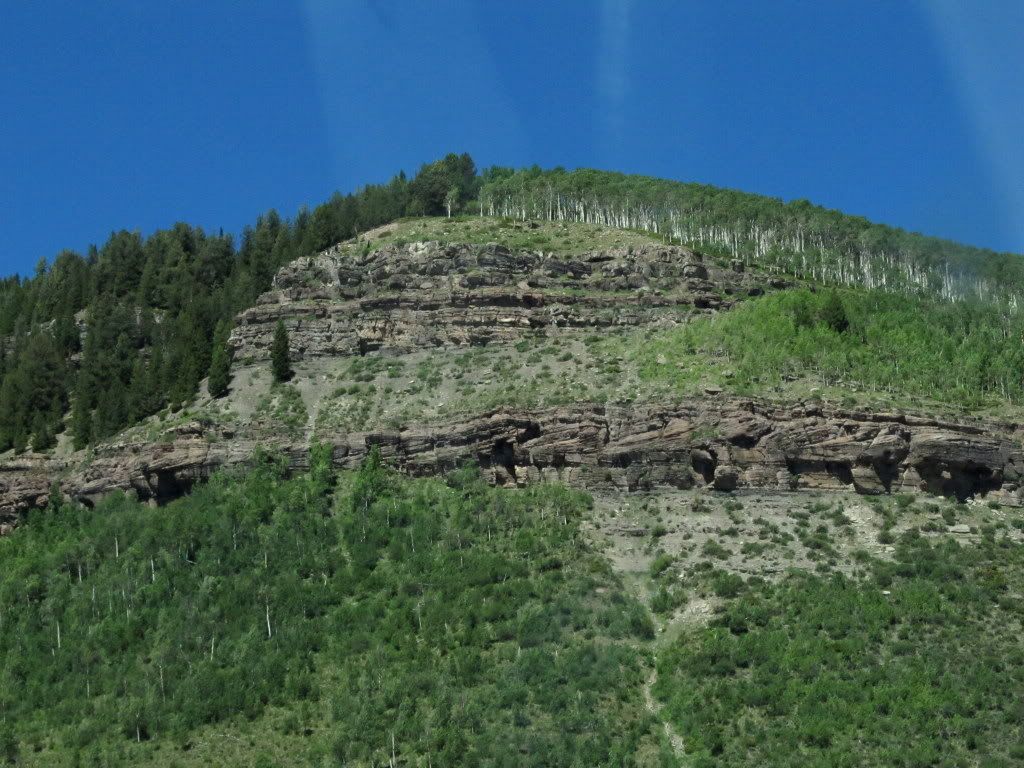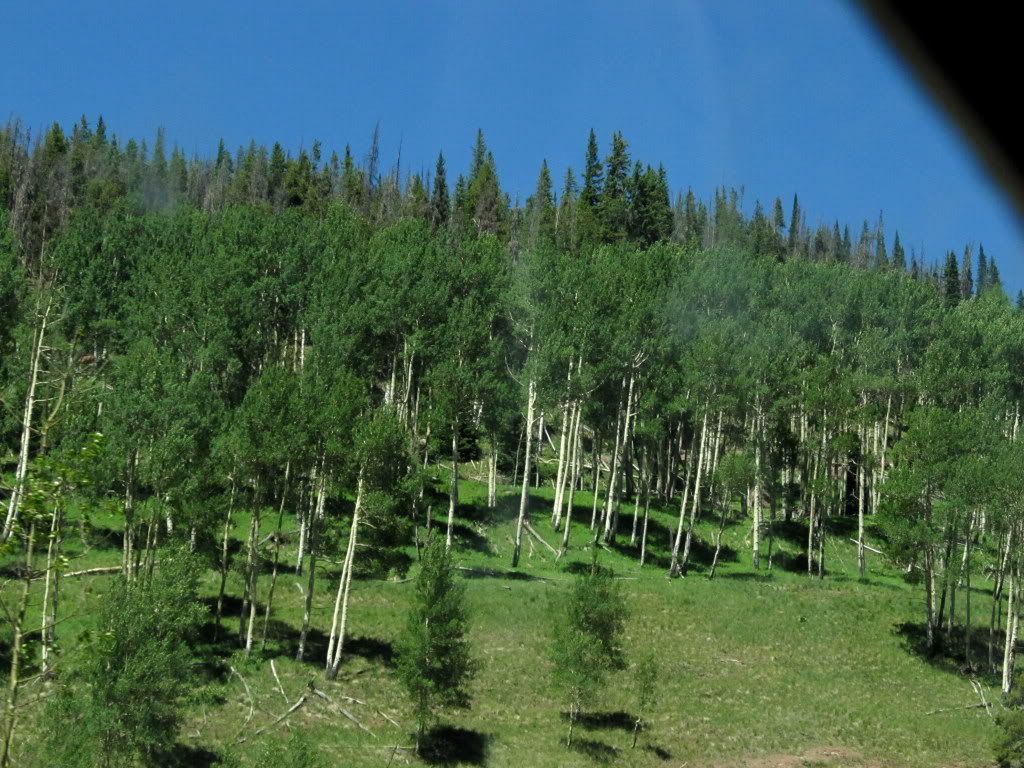 We went through many a tunnel! (echo, echo, echo...)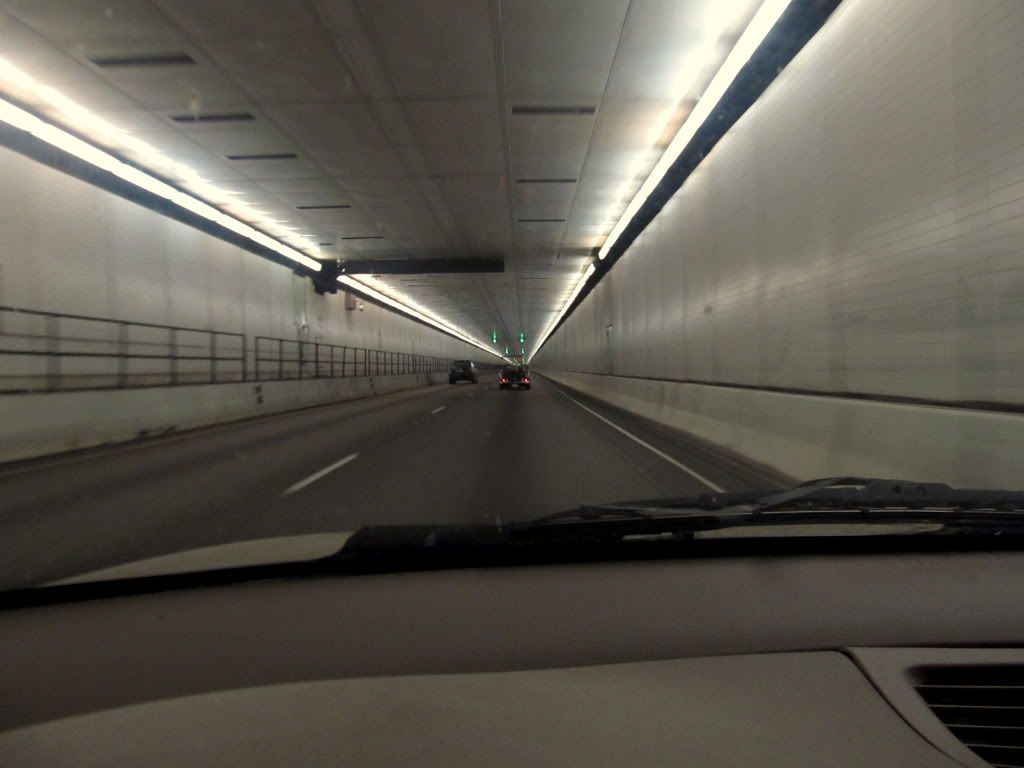 This fun little car took us back several decades and I followed it most of the way down the Rockies.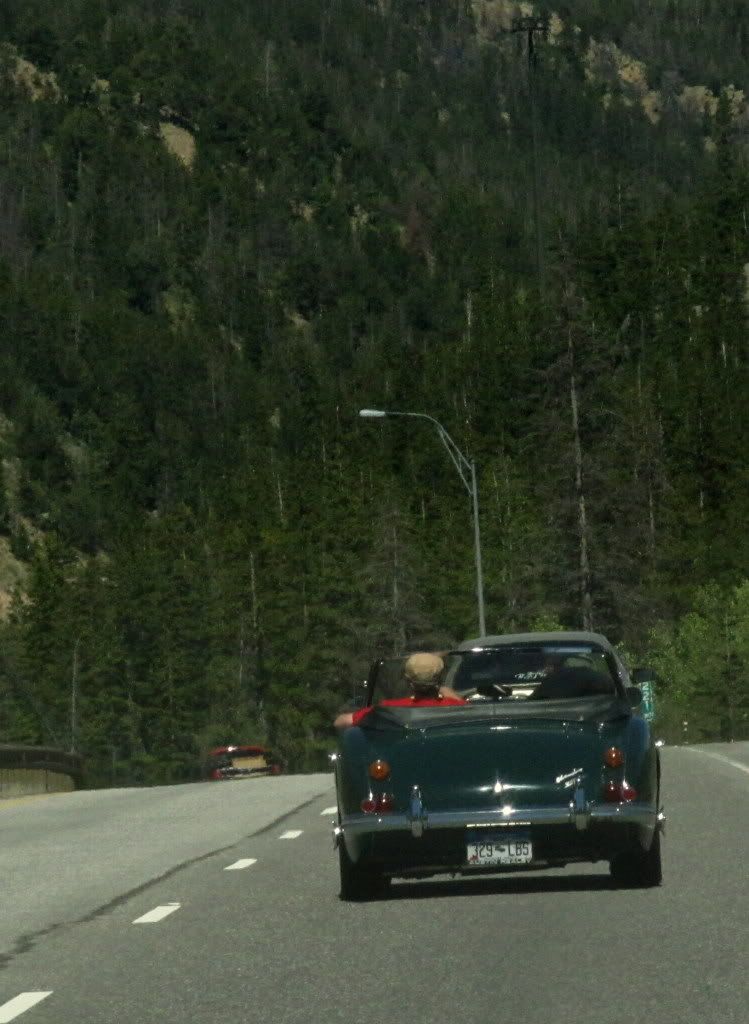 We finally made it to Golden, CO. It was a lovely place! We were greeted by this parasailer (I think?) who jumped off a mountain with his chute and was twirling above my head as I drove...So cool!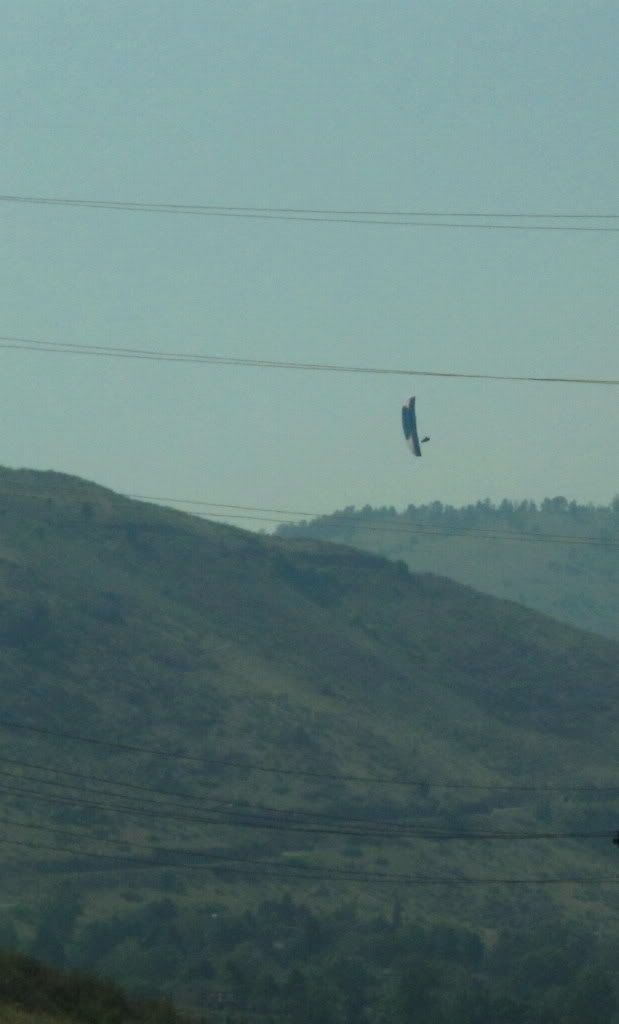 We were blessed to be able to stay at Captain's grandparent's B&B, The Silk Pincushion. I'll do a spot on that later, but it was so cute and lovely! We were happy to see the family that he has in Colorado and spend an evening with them!

So, we're today, we're traveling from Grand Junction, Colorado to Golden, Colorado.