H
ave you been to David Lebovitz' blog?
Well he inspired me. He always inspires me with his cultured life and recipes. I sorta live vicariously through his posts. I also like saying "live vicariously through..." It sounds nice.
Anyway, he did an
agua fresca
post the other day and instantly I was craving..(wait for it) agua fresca! Surprise!
Apparently here in Iowa, we get a lot of cantaloupe (muskmelon), watermelon, etc. Even orange and yellow watermelon! They fill the farmer's markets. Not as much now as it's the end of summer, but I promise you. There were
truckloads
of them. Some organic, some not. You smell the melons, look and see how yellow the skin is between the spiderweb of rind. Trust me, they smell
sweet
when ripe. You'll know.
Back in
California
, agua fresca was common. There is a large Hispanic population where I lived and several Mexican grocery stores. They had tamarindo, horchata, and agua frescas. These agua frescas mean "fresh water" and can be made with any fruit, but more commonly guava, mango, passionfruit, and papaya.
(more after the jump!-->)
The cantaloupe is one of Joey's favorite melons, so I prepared a couple of recipes for us to try with cantaloupe, besides just dicing it and munching on the pieces, which is still absolutely delicious when chilled.
This recipe is super refreshing. I hadn't had agua fresca before, but I will definitely be having it now. It's so flavorful and now a part of our future summers!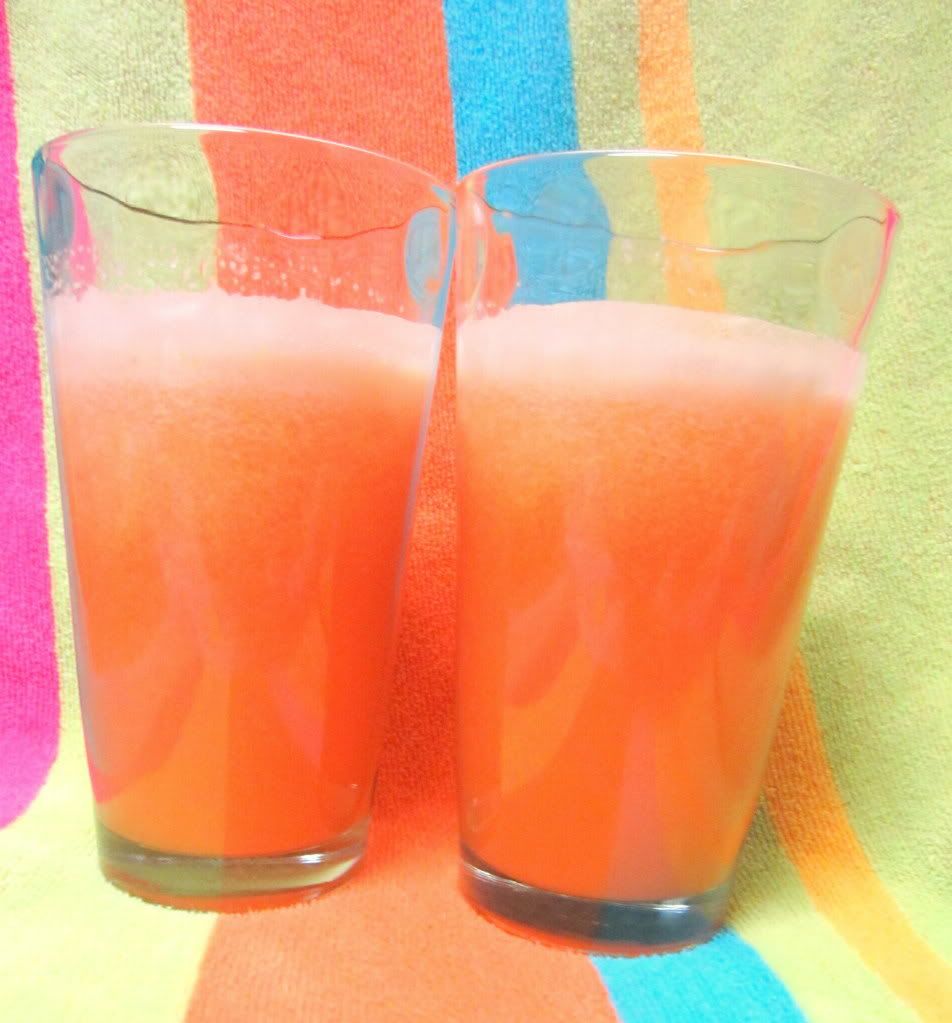 Enjoy the end of summer and the beginning of fall by celebrating with this fabulous freshness.
Experiment with flavor, my friends!
Do you have a favorite summer drink?