H

ickoryworks
is one of my favorite reviews in quite some time.
The product is so unique and so unheard of, yet so delicious, that I think I stumbled upon a gem!
Don't be fooled by their unassuming website. The product is divine, packed full of flavor, and useful for a myriad of dishes.
Based in Indiana, Gordon and his wife Sherrie, create this product
all by themselves
. The process is lengthy, and quite unique. Unlike maple syrup that comes from the tree sap, Hickory syrup comes from the bark of a tree.
THIS
is a really interesting video for understanding the entire creative process.
I found the entire product intriguing and Gordon and Sherrie were so kind to allow me to sample several of their products.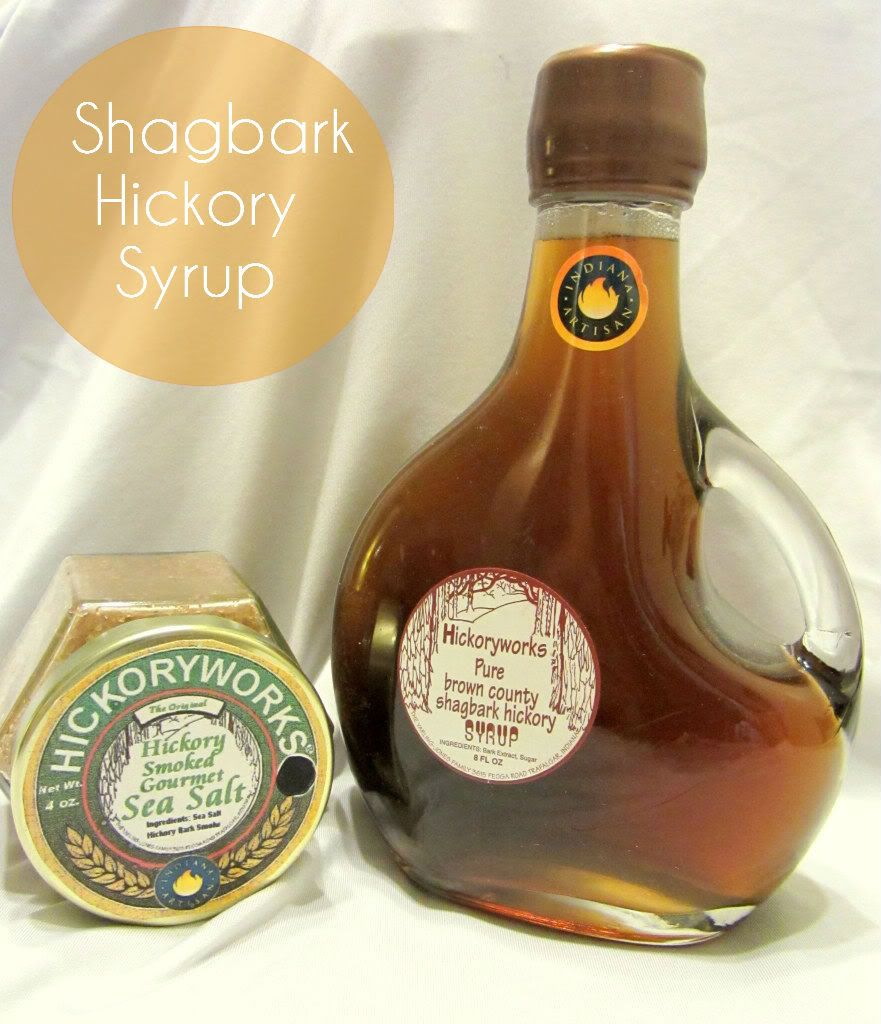 (more syrupy goodness after the jump!-->)
Shagbark Hickory Syrup

-
A bit stronger in flavor and consistency than the Poplar, Hickoryworks introduce another variety of hickory syrup in May which is made in aged Jack Daniel's barrels for even more flavor!
Hickory Smoked Sea Salt

- A divine blend of the hickory flavor and sea salt bits. Also delicious on my potato recipe below!
Poplar Syrup

- It is made from the bark of the Tulip Poplar tree, the state tree of Indiana.
This is a delicious and light syrup, nutty in flavor and earthy. It's a less sticky consistency than maple syrup and honey, and delicious in many recipes (like the one below) or on pancakes or anything you'd use sugars in!
Bestcestershire Sauce

- Obviously the best. :) It's a Worcestershire sauce made with hickory syrup, for a more smooth and woodsy taste. I love the flavor combination!
I highly encourage you to go check
Hickoryworks
out. Order a bottle and see what you think! I guarantee you'll love it. It's so versatile, that chefs are using it in glazes and marinades and even breweries in some of their beers. Julia Child even used this delicious flavor in her cooking!
Hickory Glazed New Potatoes
(printable version)
10-15 New potatoes
3 T. Olive oil
1 tsp crushed black pepper
2 T. Hickory syrup
Hickory smoked sea salt
Combine it!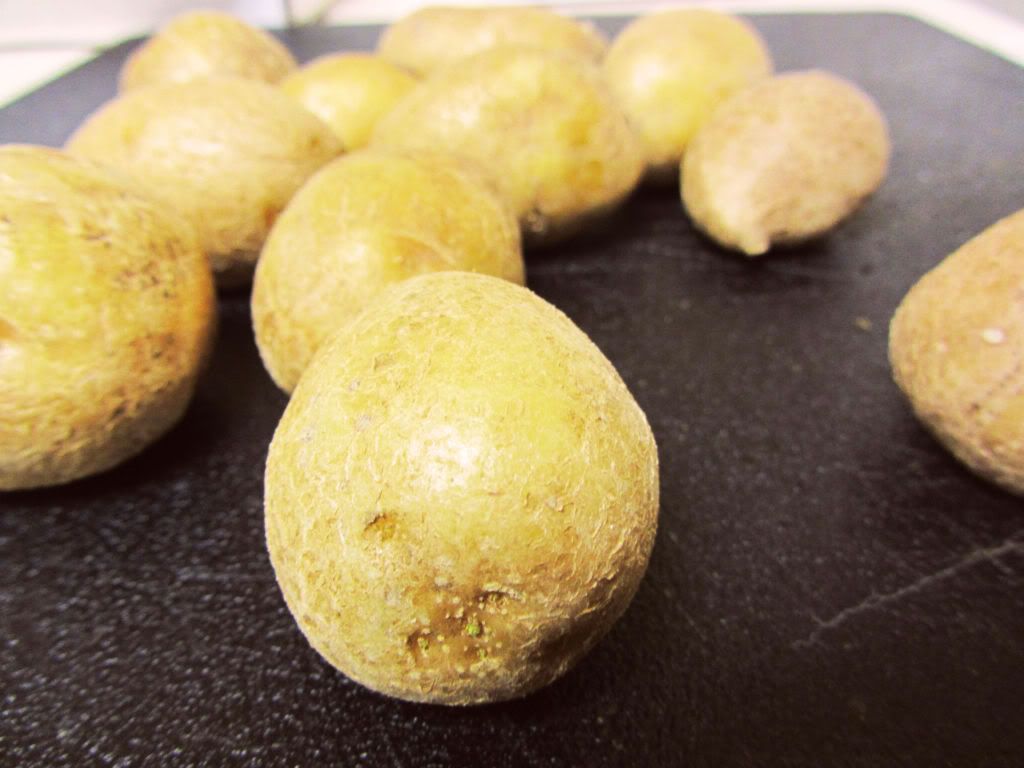 1. First, clean the new potatoes, then cut them in half lengthwise. Preheat the oven to 200 F.
2. On a baking sheet covered with parchment paper, lay out the new potatoes.
3. Mix the olive oil, pepper, syrup, and sea salt together in a small bowl, then drizzle over the potatoes.
4. Use a wooden spoon to mix the potatoes around so they are evenly covered, then pop them in the oven for 30-40 minutes. Stir them once or twice so they don't burn and get evenly crispy.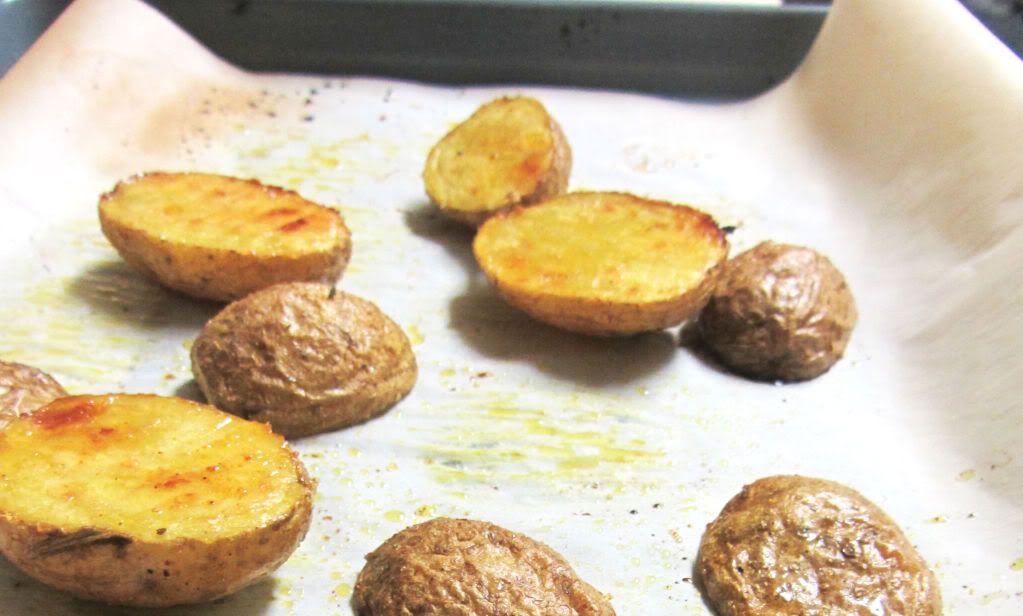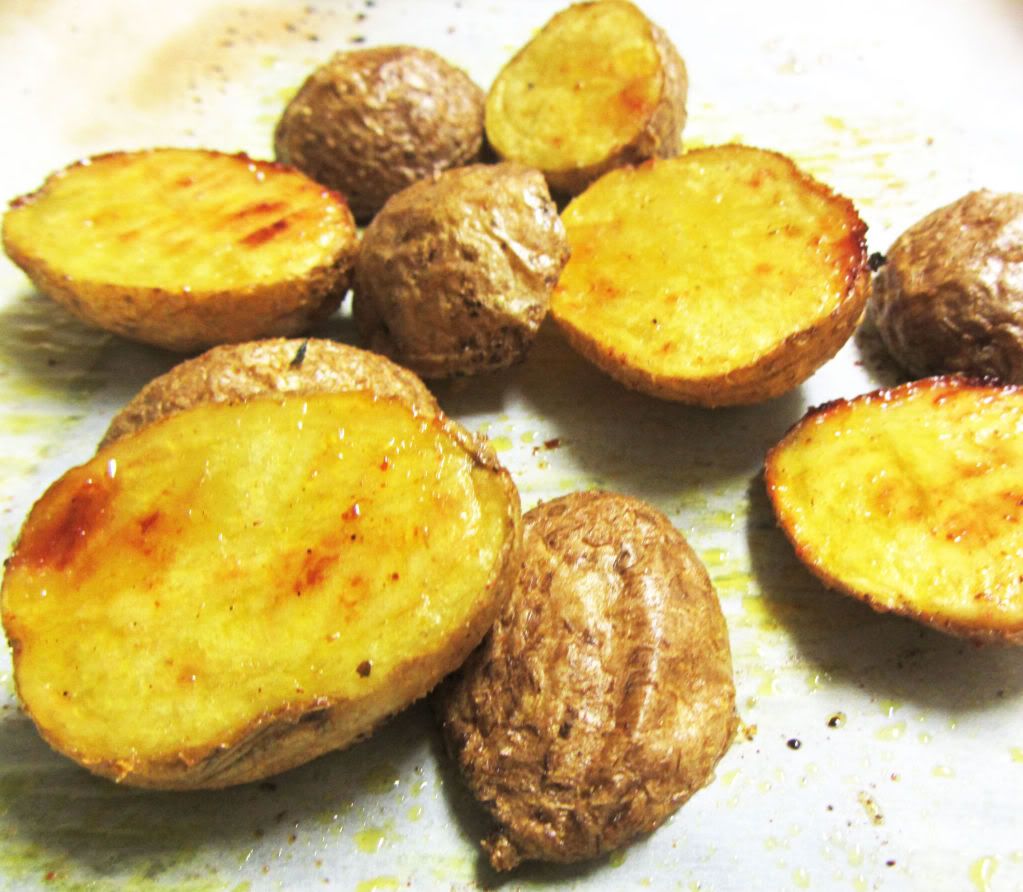 Enjoy your deliciously sweet and crispy potatoes. They're addicting!
Happy cooking, All!
Linking with:
Weekend Potluck #40