I adore ethnic cuisine. Frozen meals...I'm somewhat wary of. But when I got the opportunity to review
Saffron Road
, I was excited!
Saffron Road represents founder Adnan Durrani's vision to create a food that unites cultures and people. He created a halal, organic, USA-produced, and (drumroll)...Non-GMO!!!! food option that tastes incredible! I particularly like that their facilities are in the U.S., employing American workers. With Joey's job outsourcing 75% of it's employees, I really value the companies that are giving back to the economy!
Also, now as I'm trying to eat gluten-free, they have 12 products that are certified gluten-free!!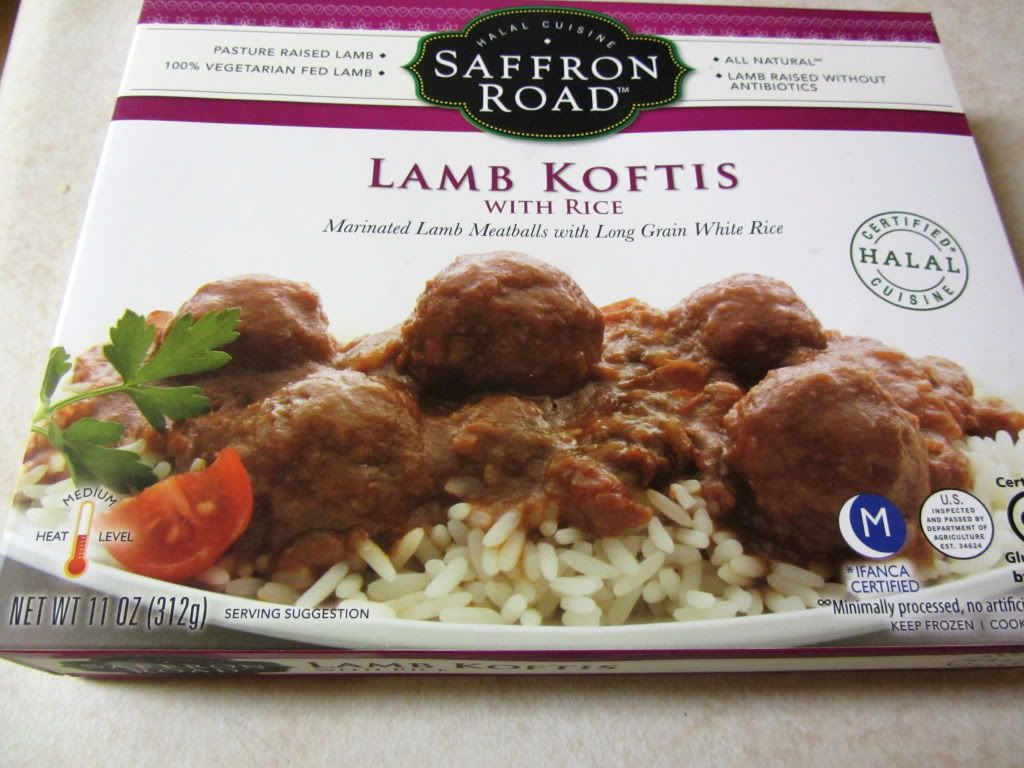 (more after the jump!-->)
I tried the Lamb Koftis. Knowing me, of course I chose something super unique that I've never tried (or heard of) before. I have had lamb
in the past
and loved it. These were savory lamb meatballs in a delicious spiced sauce, with rice. Yum!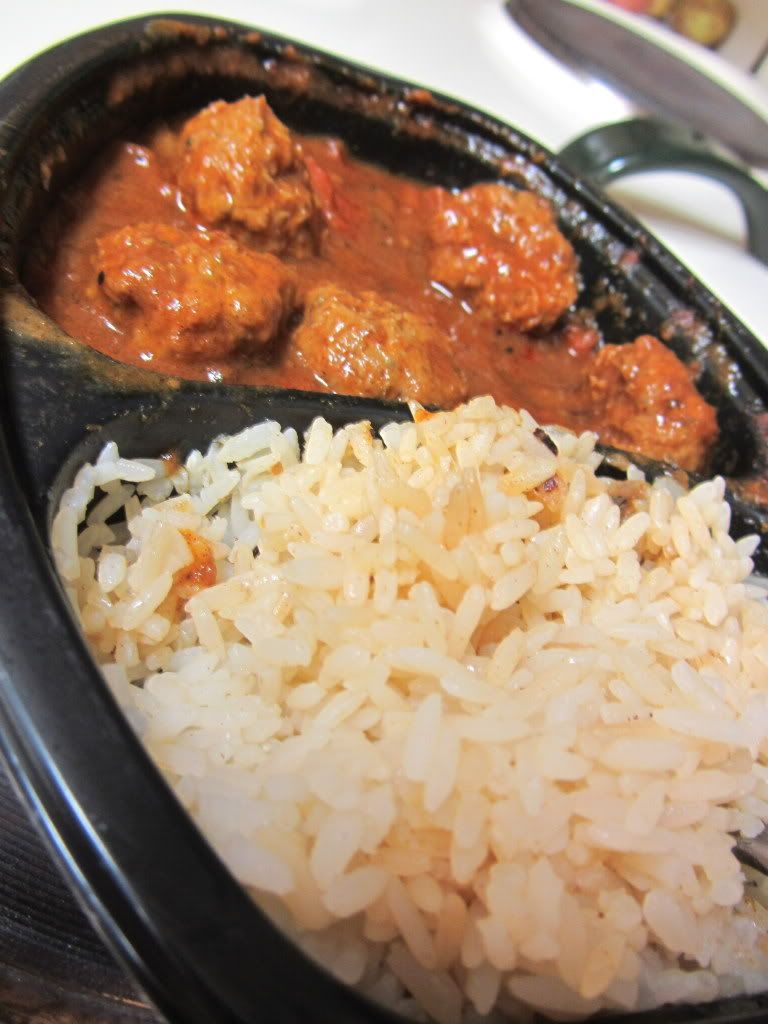 Joey tried the Chicken Tenders (because he's the safe one :). They were perfect for a quick dinner, not at all greasy. and delicately spiced. He said he'd buy them again any day because they taste like real, flavorful chicken. They weren't super salty like normal chicken tenders that leave you gasping for water afterwards. The calories are super low, so if you're trying to eat healthy, this is the way to go! They were also cooked in non-hydrogenated oil, so that's great for your body as well.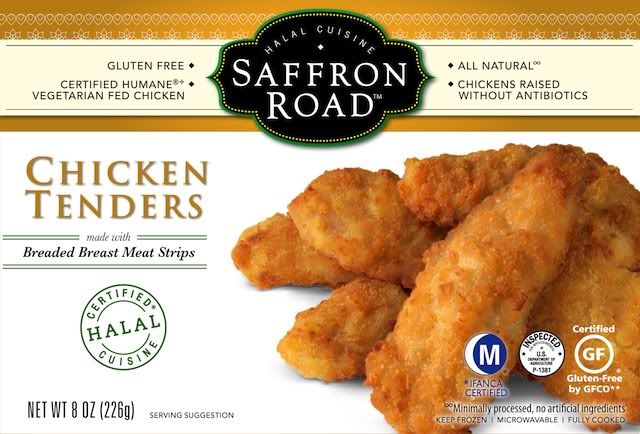 We can't wait to try the other varieties they have available. They even have a new line of hors d'oeuvres that sound absolutely delicious! (perfect for that party appetizer that you want to be healthy but don't have time to prepare!)
Saffron Road is available at Whole Foods or your local health food store, or if you don't have one near you, you can purchase the entrees
online
.
They have generously offered some free product to a lucky MunchTalk winner!
a Rafflecopter giveaway
**I was not monetarily compensated but was provided with free product. All views are my own.**