J
ewelry. It gets everywhere. I don't have a very good method for organizing it. Yea, yea, I have a jewelry box...but that just separates the pieces into various tangled messes rather than 1 huge mess. :)
I saw a
tutorial
from a fellow blogger whom I looove and I had to try it. After all, I'm on a small budget. I have string. My apartment complex has dozens of sticks lying around. Hey, I could make this work! :)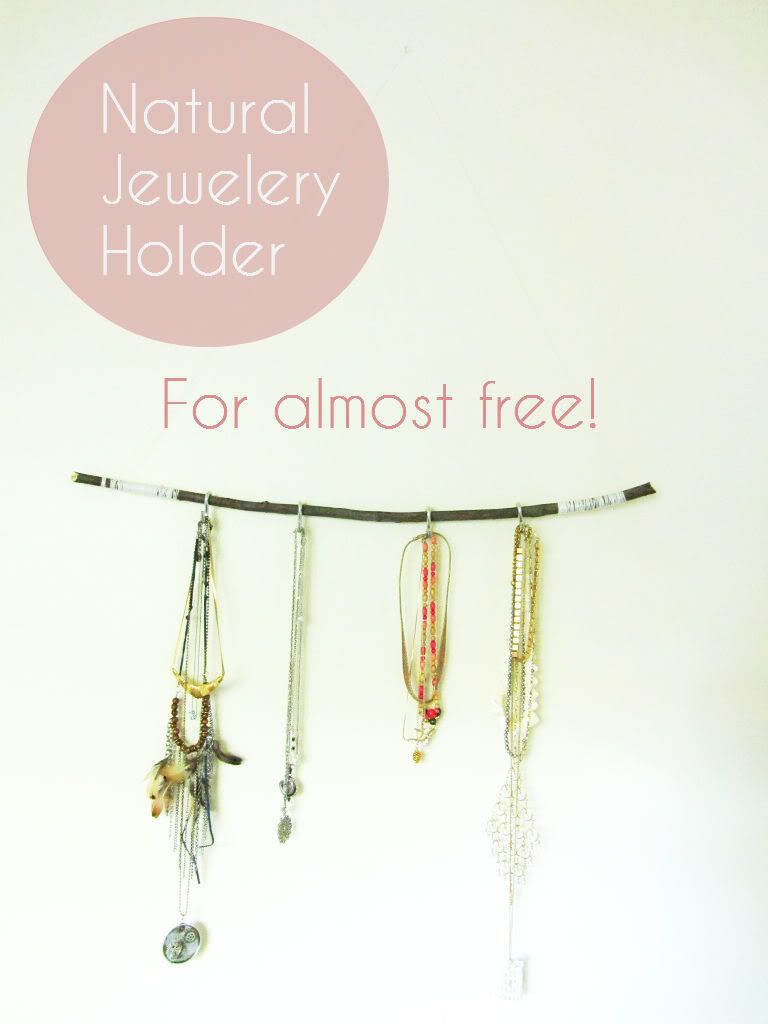 (more DIY after the jump!-->)
Gather your gear
1 long stick
string of some sort
S hooks that fit on your stick
super glue
a place to hang your stick
Stick it to your jewelry!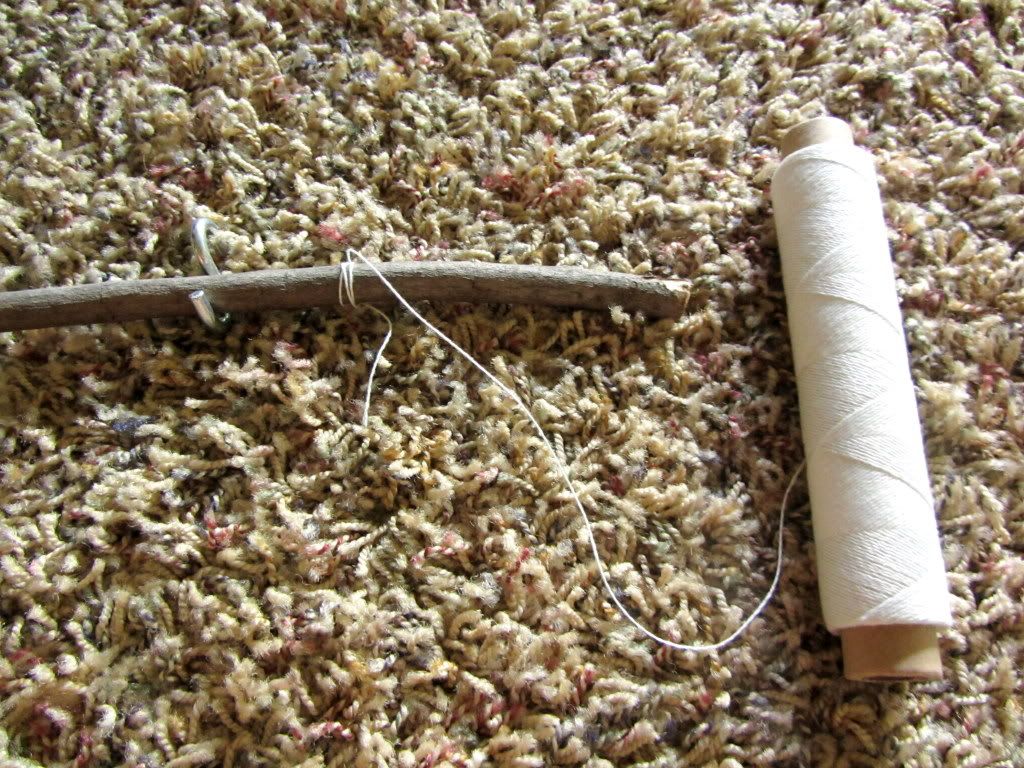 Wrap the string around 1 end of your stick. I just wrapped the loose end up. Leave enough extra string in between the sides to hang it up to your desired length. Then, wrap the other side!
Get the S hooks that you found stay on your stick the best. I got mine at TruValue for super cheap. Put them on your stick where you want them, then add a bit o' glue to just get them to stay in 1 spot.
Now, hang it on the wall just so, and put your jewelry on it! I liked it with my annoyingly tangled necklaces on there, but really most things will work! :)