Recently,
Back to the Roots
, sent me their infamous Grow Your Own Mushroom Garden Kit.
Joey, of course, was thrilled about this because he adores hates mushrooms. :) Regardless, I was super excited because I have a thing for love mushrooms.
For those of you that haven't seen these cuties in places like Whole Foods, they come in a cardboard box like this, and inside is coffee grounds (recycled from Peet's Coffee) and mushroom seeds. This was invented by 2 guys from Berkeley. Ingenious, I say!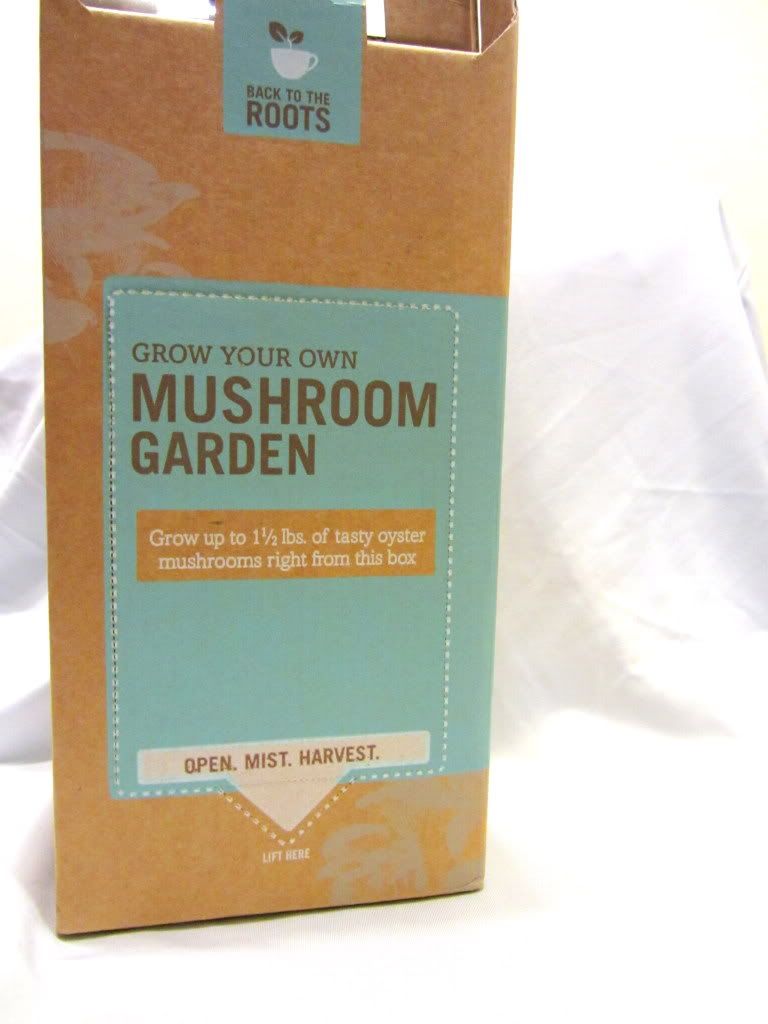 What the kit looks like in the beginning.
When you open the front cardboard tab, I admit, the inside looks pretty gross...Just tell yourself, "Beautiful mushrooms will come from these coffee grounds!!"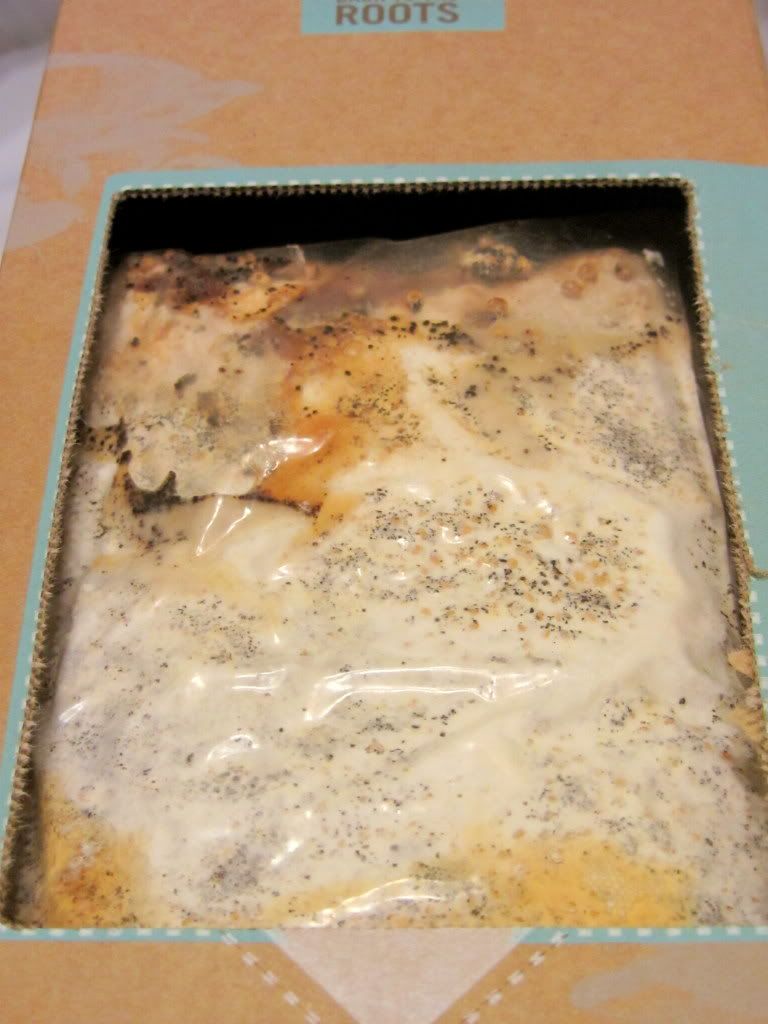 The bag inside
(more awesome mushroom-growing after the jump-->)
Then, you slice an X in the plastic, and stick the whole thing in water for a while. Weird, I know...but just go with me for a sec, OK? :)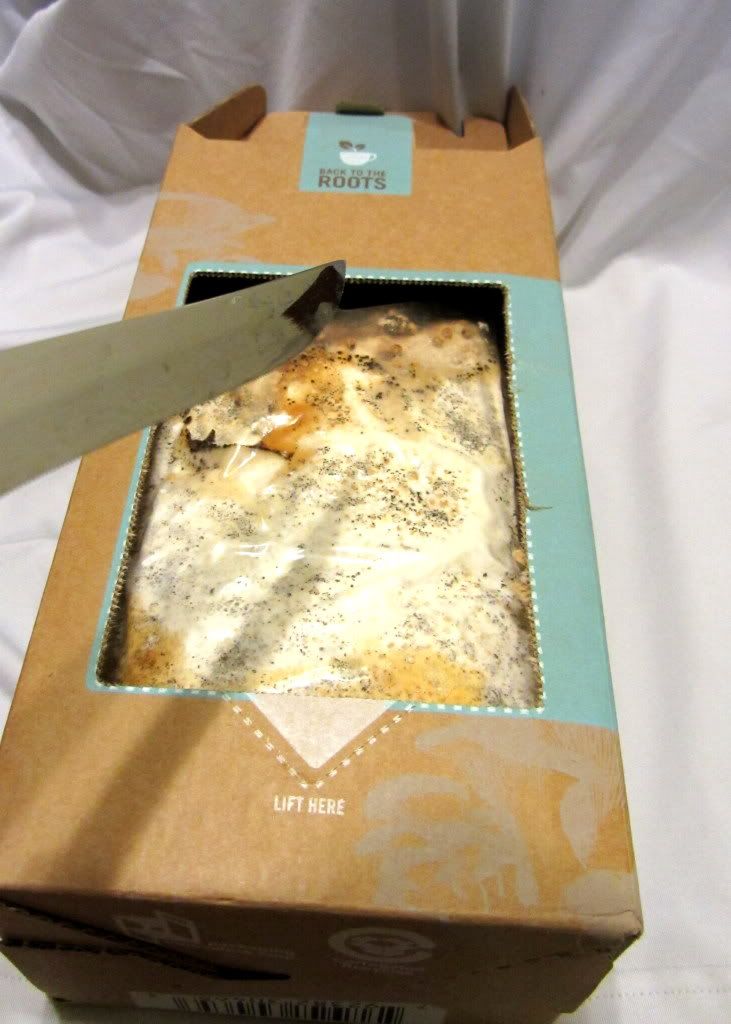 Slice the bag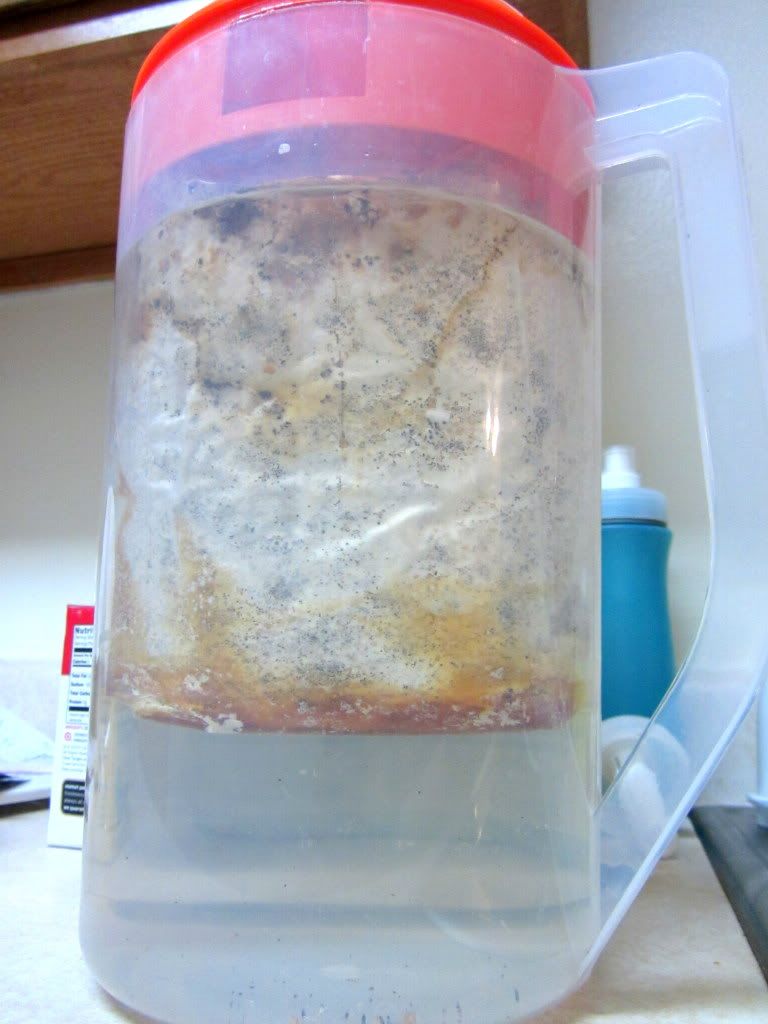 Submerged in water
Then you take the baggie out, put it *back* into the cardboard container and set it someplace dark. I don't have that photo. It was supposed to be dark. But then you move it to another location with a little bit of light. I put mine on a table by the sliding glass door, but faced away from the direct light. You mist it 2x a day, and voila! You will grow some glorious Oyster Mushrooms!
They start out small and funny looking!
They get bigger and cooler-looking. See all those gills?
Now, don't make the mistake I did and just love how they keep growing and becoming more beautiful. Harvest those mushrooms!!! Or yours will turn into something so solid and cement-like you could use it as a weapon! Oops...Well, they looked cool anyway. I'm sure they tasted great too. ;)
Glorious Oyster Mushrooms
These kits are awesome. I'm sure kids would have a blast with them, and I know I did. Perfect Christmas gift or anytime-gift, because they are kept inside. I hope you go find one at Whole Foods/your local health store or buy one
online
, because they are
so
worth it!
Happy Mushroom-Growing, friends!