W
hen the folks at Vermont Farm Table sent me this gorgeous
French Tapered Cherry rolling pin
to review, I was thrilled! Just in time to try it out on holiday baking. :)
Vermont Farm Table specializes in furniture and other wood items that are made from reclaimed wood with non-toxic finishes. They are warm, and homey pieces, not made by the thousands. They invite you to stop by and check out
their shop
if you're in Vermont!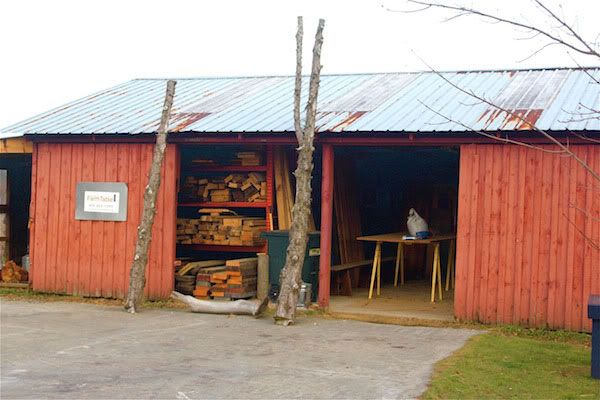 Their pieces are made without all the bolts and screws, and use solid wood, no veneers. They are also very open to customization...perfect for holiday gifts! Check out their shop by
looking at the camera
-view here. (Hint: it's pretty cool!!)
Go
here
to check out their shop
! They have everything from toys, to tables, to kitchen items.
Follow their
Twitter
.
Check out their
Facebook
.
Visit and follow their
Pinterest
.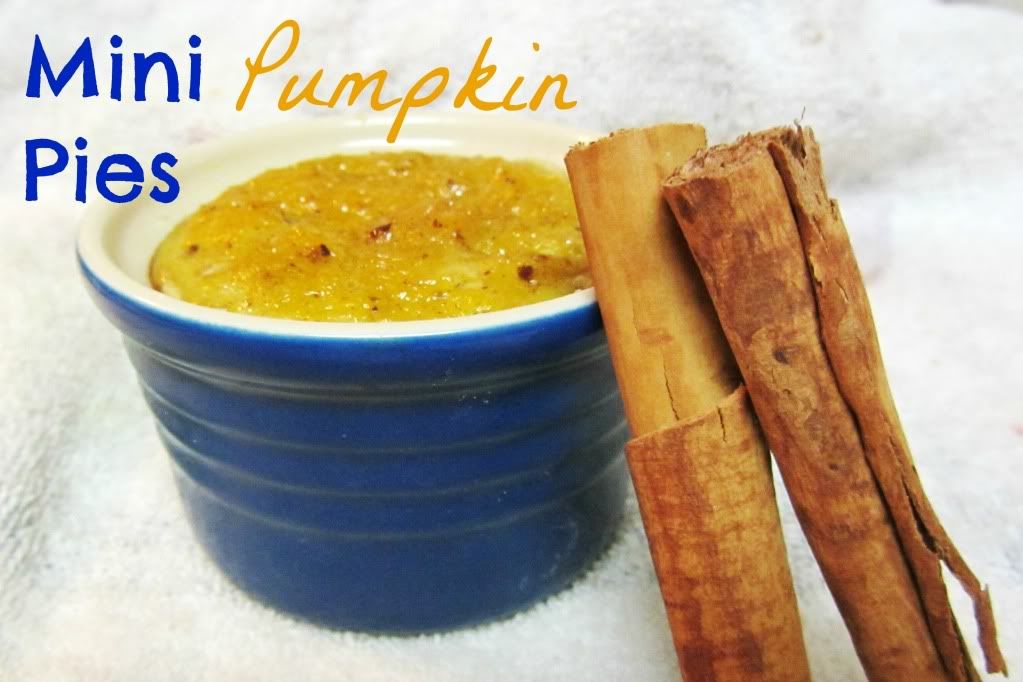 Mini Pumpkin Pies
(
printable version w/o pictures
)
(Delicious recipe after the jump!-->)
Adapted from
Offbeat & Inspired
and
Livingwithout
Gather Your Gear
--Crust--
1 C. Sorghum Flour (or substitute sorghum/chickpea flour for gluten-free flour mix of choice)
1 C. Chickpea Flour
1/2 C. honey
2 tsp. flax seeds
Pinch of salt
2 T. coconut sugar (or granulated sugar)
8 T. coconut oil
½ C. cold water
4 tsp. apple cider vinegar
--Filling--
15 oz pumpkin puree (fresh or canned)
3 large eggs
3/4 C. packed brown sugar
1 C. evaporated milk (or 3/4 C. cream and 1/4 C. whole milk)
2 T. unsalted butter, melted
1 tsp. vanilla extract
1 tsp. ground cinnamon
1/2 tsp. ground ginger
1/4 tsp. ground nutmeg
1/4 tsp. allspice
1/4 tsp. salt
Whip it

together!
1.
Pre-heat oven to 350 degrees, and lightly grease a pie pan or several ramekins (I used 4). In a food processor, combine the flours, flax seeds, salt and coconut sugar. Pulse until the seeds are ground up and mixed, then set aside.
2. Melt coconut oil until it becomes a liquid but is not hot. Add liquid coconut oil to water and cider vinegar, stirring to combine. Pour oil mix into dry ingredients and mix with your hands until just combined or lightly pulse the food processor. Do not over-mix or the dough will become tough. Dough will be a little moist.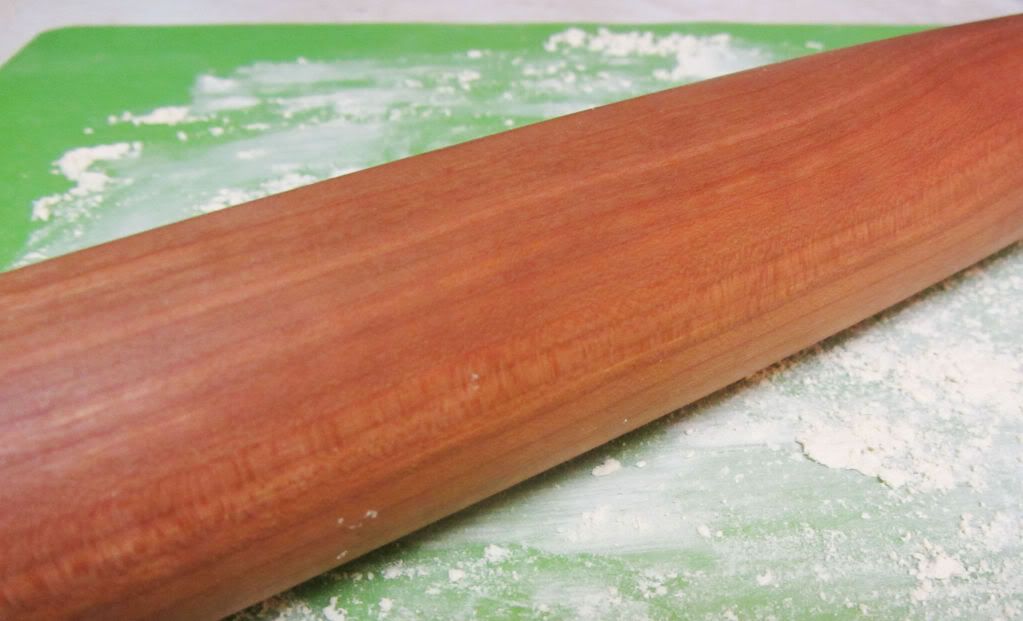 3. Divide dough in half, keeping half covered so it doesn't become sticky. Lay the uncovered half on a work surface dusted with flour and form it into a disk. Roll out dough with a floured rolling pin (the
French Tapered pin
allowed me to work quickly and smoothly to roll out the dough) to ¼-inch thickness. Work
fast
as dough becomes sticky quickly. Carefully place dough in prepared pie pan or ramekins. Crimp edges and add pie filling. Chill pie for 30 minutes in the freezer before baking. (For a normal-sized pie, you will need to pre-cook the crust, but for ramekins you'll put the filling in then cook.)
4. Meanwhile, in a large bowl, combine the pumpkin puree, eggs, brown sugar, and evaporated milk (or cream and milk).Whisk until smooth. Slowly whisk in the melted butter, vanilla, spices, and salt until the mixture is smooth and well blended. Pour the filling into your crust(s).
5. Bake until the filling is set, 50-55 minutes (same bake time for individual pies & 1 regular pie). The center should jiggle slightly when the pan is given a gentle shake. Transfer to a wire rack and let cool completely.
Enjoy the deliciousness that ensues!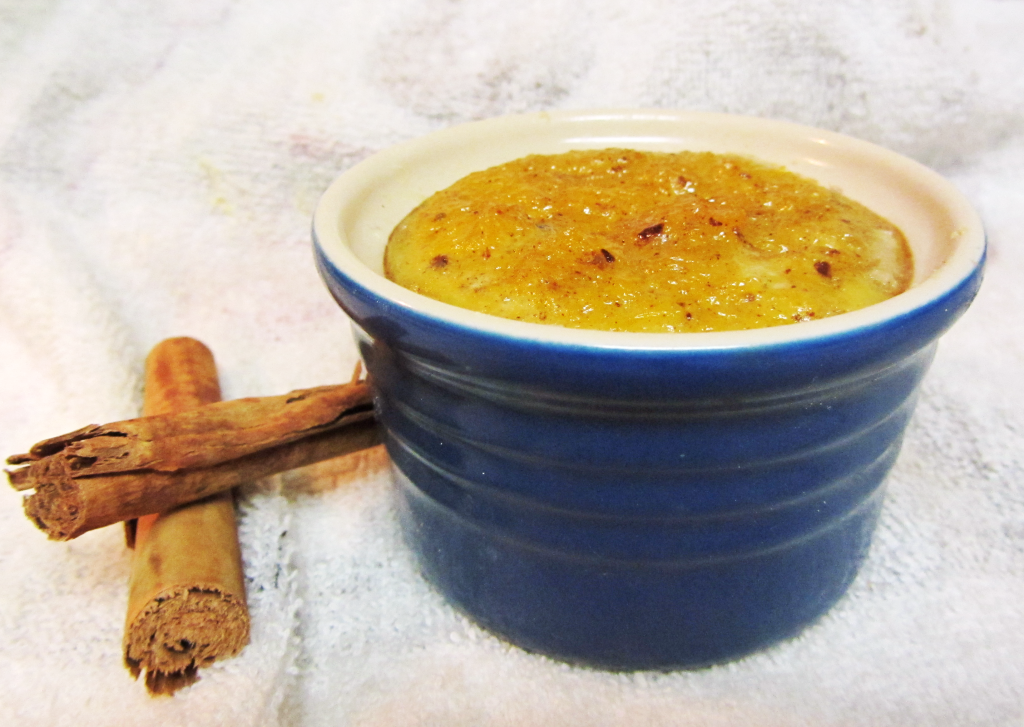 Linked With:
Saturday Spotlight #36